The Holidays are almost upon us!
Pumpkins, apples, cinnamon and caramel are now infused in all foods – and drinks. And we are no exception here at Prohibition Pastries.
Pumpkin Beer and Maple Spice Cookies, Apple Spice Scones, Rum Banana Bread & more have made their way onto our counters not to mention the return of the very popular Rumpkin cupcake and cake and the addition of a most scrumptious Apple Stout Bundt  cake with a Dulce de Leche glaze!
And you guessed it, these tasty treats and just a lead up to the most celebrated Feast in America: Thanksgiving!  And have we got Pies for you!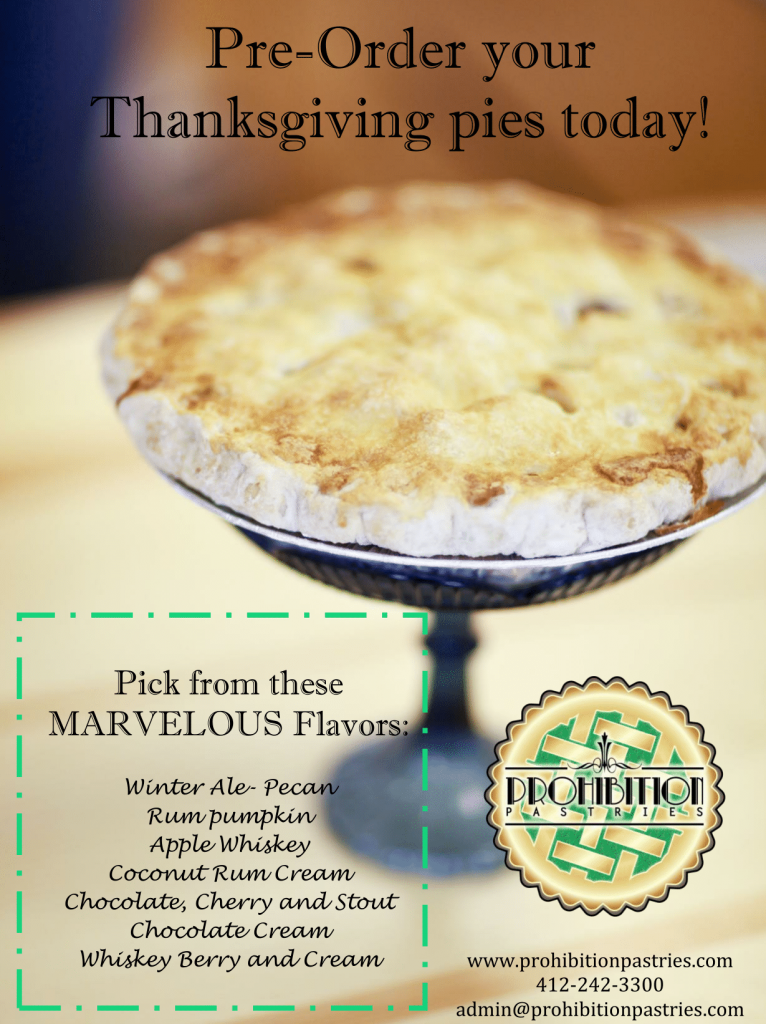 With the turn of the season my mind always wanders to turning leaves and Thanksgiving tables and with our online ordering option for pies, your Thanksgiving table can be that much more delicious and stress free!  Simply follow this link to make your Holidays that much more merry and Bright!